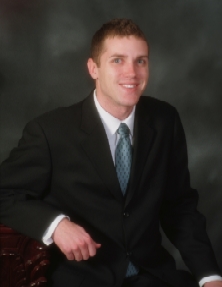 Timothy A.
Roberts
Associate Member
Tim Roberts started his career with The Pinnacle Planning Group, LLC in 2004 as a Marketing Associate.
His primary responsibilities were to learn and understand all aspects of the business, help expand its practice, and service existing clientele.  In 2006, he transitioned into the role of Financial Advisor.
Tim spends most of his time focused on corporate retirement plans.   His goal is to establish and service 401(k) and profit sharing plans for small to mid-sized businesses, and helps its' owners and employees with their investments and other personal financial matters.
What sets Tim and his team apart from other 401(k) advisors is their dedication to client service, no matter how big or small the company is.  His team works with sole proprietors to 1,000+ employee companies and everything in between.
Group meetings, individual consultations with each employee, and a dedicated service team are standards practices.  With over 50+ years of experience in the 401(k) market, he is very confident his team can and will provide value to each business they work with.
Tim graduated from Coastal Carolina University with a Bachelor's in Marketing and from Governor's State University with an MBA in Finance.
In his spare time, he is an avid golfer, participating in several leagues each spring and summer.  He also enjoys watching his favorite Chicago sports teams and spending time with friends and family.
Tim is a Registered Representative of HTK. CA License # 0K17612